Open Caching Provisioning
Open Caching Provisioning Function
The Open Caching Provisioning functionality defines how capacity, within the Open Caching Network, is provisioned for a specific provider. This can be handled programmatically through a couple of API interfaces: Footprint and Capabilities as well as Metadata.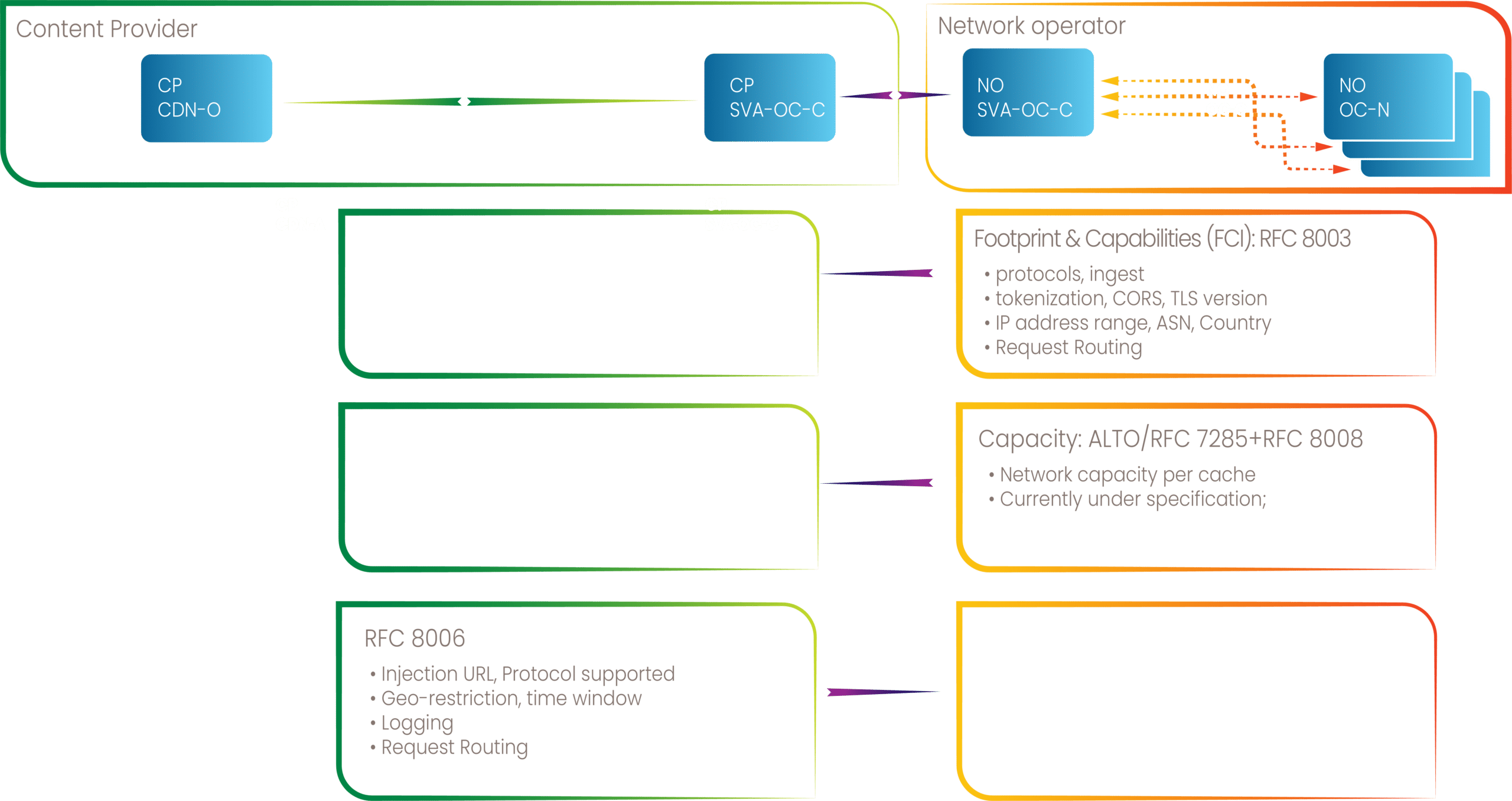 The Open Caching Provisioning Component has the following interfaces:
Open Caching Provisioning Specifications
The following documents are related to the Open Caching Provisioning Component.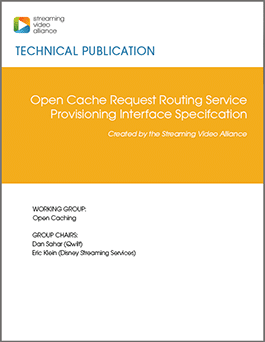 This includes the functional specification of open-caching service provisioning interfaces enabling a CDN and an SP to exchange information to enable the delegation of CDN
Read More »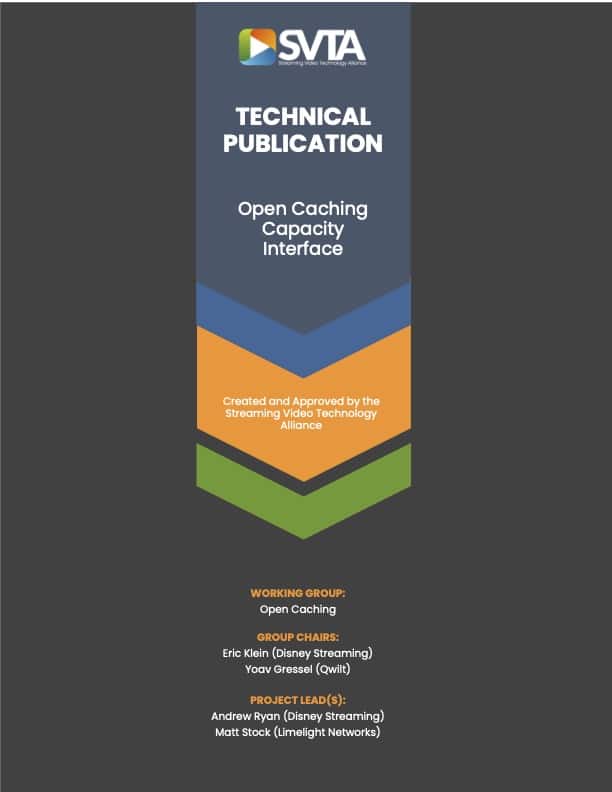 This document defines the specification for an API to retrieve capacity metrics from an Open Caching Node.
Read More »