Content Management Function
The Content Management function provides Open Caching Network operators, such as a streaming platform, to manage content across all Open Caching Nodes within the network. This can mean purging content, loading a cache with content in anticipation of demand (pre-positioning), and validating content.
The following documents are related to this Open Caching component.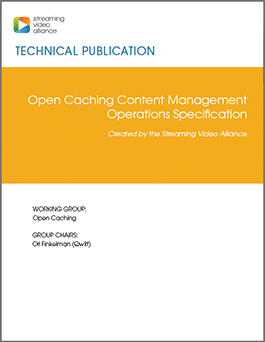 This document describes the functional specification of the Open Caching Content Management interface and the functionality requirements from the SP Open Caching system. This document
Read More »